What is the difference between a phlebotomist and a mobile phlebotomist?
Date: 13 Aug 2021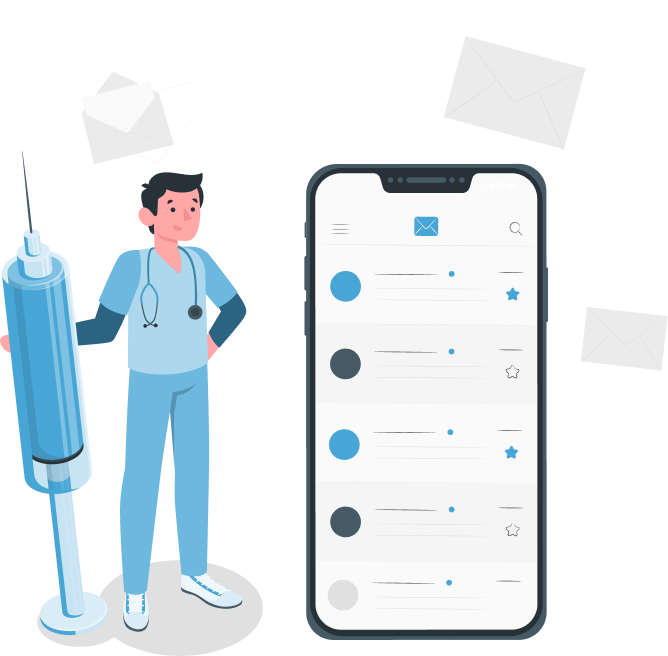 Phlebotomy is a vital part of medical, clinical, and scientific work. A phlebotomist is a trained Mobile Phlebotomist who specializes in drawing blood. Blood samples can be used to diagnose illnesses, determine treatment plans, and further scientific research. However, having blood drawn can be a stressful or unpleasant experience for many patients. Mobile phlebotomy services from Travalab are designed to be stress-free, accessible, and convenient for patients. Learn the difference between a phlebotomist and a mobile phlebotomist and explore how mobile services can benefit both patients and providers.
What is Mobile Phlebotomy?
Phlebotomy involves drawing blood for medical and scientific purposes. Most samples are drawn from the Anitcubial, Cephalic, Bacilic, or in some cases veins from the back of the hand.
Traditional phlebotomy services are provided in a medical office, clinic, or lab. Some doctors offer phlebotomy services in their main office. Other providers send their patients to specific lab clinics to have blood drawn.
Mobile phlebotomy, on the other hand, allows patients to book their services at their preferred locations. Some people choose to have their labs drawn at home, others prefer to schedule blood work at their work or office space to avoid wasting time during a busy workday. Some medical providers prefer only using Mobile Phlebotomy as they understand the time constraints their patients may have.
How Does Mobile Phlebotomy Work?
Travalab's mobile phlebotomists provide all the same services you'd find in a traditional lab setting. The process is easier and less stressful for patients.
The Travalab process begins with a physician's order. Once you have that order, you can go online to schedule an appointment for a Mobile Phlebotomist to come out and collect your sample. A confirmation email and contact from the Mobile Phlebotomist is made.
Next, the mobile phlebotomist arrives to perform the draw on the confirmed time, date, and location. All of Travalab's Mobile Phlebotomists are Licensed Phlebotomists experienced in efficient blood draws safely and easily. Mobile Phlebotomists prepare samples for processing, then ship them to the appropriate lab, or in some cases drop them off to the appropriate lab. An appointment audit trail with tracking numbers is created and is available for the entuie life cycle of the appointment.
Lastly, the laboratory receives the samples and performs the tests. Once the sample analysis is complete, the patient's doctor receives the results to examine and discuss with the patient.
A Modern Option For Lab Work
Anyone can benefit from the convenience and ease of mobile phlebotomy. Physicians can enjoy a streamlined blood draw option, and patients can have labs done on their own schedules at their own convenience. In today's time with daily constraints of work and family, mobile blood work is made seamless and easy. It is also most beneficial for Patients with lowered immune systems or chronic illnesses to prevent potential exposure. This service can be especially reassuring during a Pandemic when everyone is at risk in crowded and public places.
Learn More About Mobile Phlebotomy
Mobile phlebotomy through Travalab offers all the benefits of traditional blood draw services, while also adding the convenience of personal scheduling and experience. This industry-leading option can transform the future of healthcare. Contact Travalab to learn more about how mobile phlebotomy can work for you.